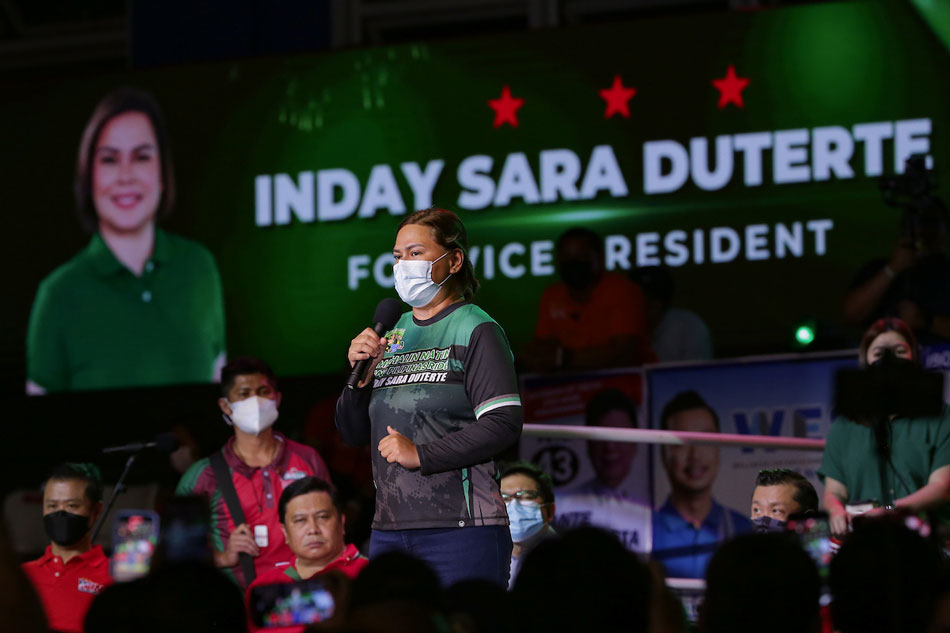 Sara refuses to elaborate on dad's property tax comment
MANILA — Vice-presidential candidate Sara Duterte-Carpio on Wednesday declined to elaborate on her father's remarks about a certain estate tax that the Bureau of Internal Revenue (BIR) has not reported. perceived.
"I think to clarify that statement, you should ask the president," Duterte-Carpio said, referring to President Rodrigo Duterte.
"I can't pretend to know what the president is thinking at any given time," she said when asked what her father thinks about people who don't pay their taxes.
In a public address aired Wednesday morning, Duterte asked the BIR why he had not collected some inheritance tax, although he did not specify from whom.
The chief executive made the statement amid controversy over the Marcos family's unsettled estate tax debts, which have soared to 203 billion pesos.
Former Senator Ferdinand "Bongbong" Marcos, Jr. is Duterte-Carpio's running mate.
The Marcos camp has yet to comment on the president's statement.
Finance Secretary Carlos Dominguez said earlier in the day that Marcos and their estate administrators had indeed failed to pay unpaid property taxes worth 203 billion pesos.
In a text message to the media, Dominguez said the BIR, through Commissioner Caesar Dulay, made the confirmation after Duterte reminded the agency to fulfill its tax collection mandate.
"The BIR is collecting and demanding payment from the administrators of the Marcos domain. They didn't pay. The BIR will continue to consolidate the titles in favor of the government on the properties that have been taken," the chief financial officer said.
A Supreme Court document showed that its ruling on the Marcos family's estate tax liability is already "final and binding."
Marcos Atty's spokesperson. Vic Rodriguez claimed over the weekend that the tax debt, which soared to 203 billion pesos, was "all policy matters" and is "still pending in court".
— Report by Joyce Balancio, ABS-CBN News
RELATED VIDEO