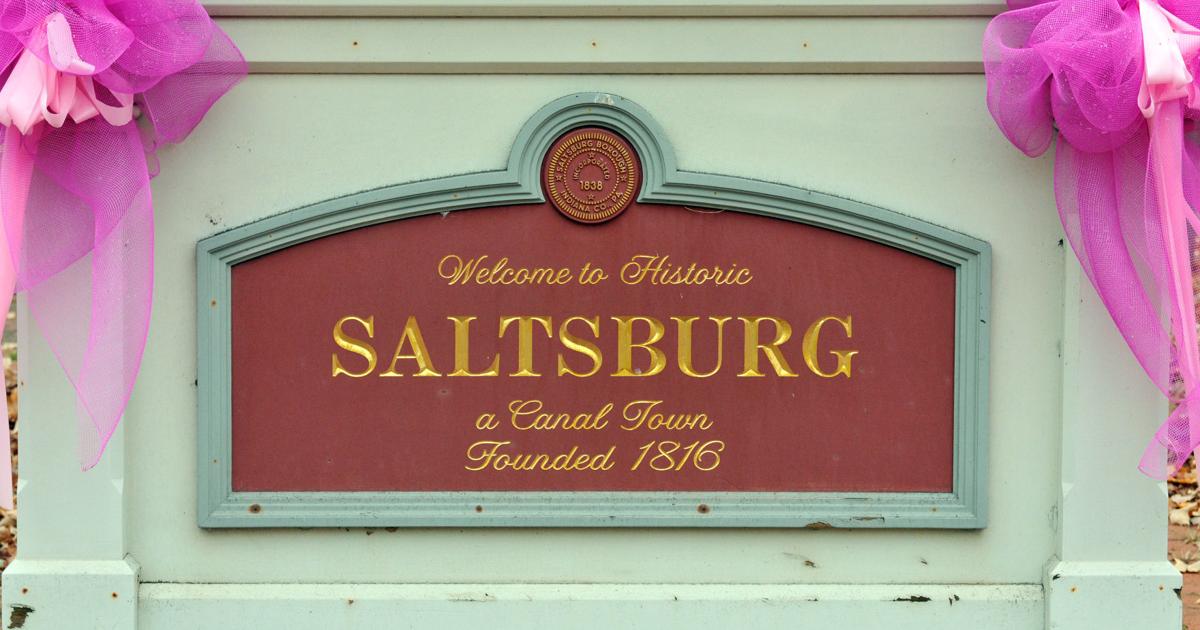 Saltsburg holds the line on property taxes in 2022 | Local news
SALTSBURG – Borough residents will not see any tax changes in 2022.
On Monday, the Saltsburg Borough Council approved a 2022 budget similar to spending plans that have exceeded $ 700,000 in the past two years, without changing the current property tax rate of $ 1.9 million.
The poll will still be collected in the borough, contrary to the decision of Indiana County Commissioners to waive a levy of $ 5 per person in the county.
Councilor Lorrie Johnson proposed to require the borough collector to continue to collect the per capita levy, with Councilor Joe Penta supporting the motion.
They voted yes, while City Councilor John Lombardo and City Councilor Michelle Jesko voted no, meaning Council President PJ Hruska had to break that tie, and did so with a yes.
In her last report to council in that office, Mayor Karen Cumberledge referred to the Indiana County Land Subdivision and Development Ordinance, which was released in a series of recent hearings.
The Indiana County Planning Commission is proposing this SALDO to replace an existing subdivision ordinance that was passed in 1962 and last amended in 1990, covering Saltsburg and 31 other municipalities, of 38 in the county.
The Boroughs of Indiana, Homer City and Blairsville and the Townships of White, Burrell and East Wheatfield administer their own subdivision and land use planning ordinances.
Cumberledge also thanked the council for all the hard work they do and for helping them with their efforts throughout her career as mayor. As noted in the meeting minutes, Cumberledge said it was a wonderful opportunity and that the board members really care about their community or they wouldn't be there.
Cumberledge was a council member with her husband, Terry, after the 2017 election, but in September 2018, council chose her following the resignation of Mayor Elizabeth K. Rocco, and in November 2019, voters chose her for a two-year term.
Cumberledge will be replaced next month by Douglas S. Kull, but still plans to attend meetings in the future and get involved in features such as Farmers' Markets and Oktoberfest in the borough.
Also according to the minutes of the meeting, the outgoing mayor said she would like to see the borough continue to work on the dilapidated buildings, saying they reduce the value of their neighbors' properties and make the city look dilapidated.
In particular, there is the building at 306 Point St., next to the municipal building, which is owned, but borough officials believe it was ignored by Gen & Eve Properties and Remodeling LLC of Fulshear, Texas.
Johnson proposed and Jesko seconded the motion to continue the lawsuit against Gen & Eve.
In other cases this week:
• Public Works Director Don Kelly said the borough backhoe was taken to Walker & Walker to have the clutch repaired, the borough dump truck was taken to the Salt Street service for a coolant leak, and among other things, his department had replaced a stop sign, put in place crowns and took the borough's van to fit winter tires.
• Police officer in charge Don Isherwood reported that his department issued 44 parking tickets, two warnings and five citations. The OIC also informed residents that porch hackers – the ones who monitor deliveries and steal them from porches – could become an issue.
He said residents should try to be available when a delivery arrives or a neighbor keeps it for them.
• Jesko thanked everyone who volunteered, donated and helped with the recent Borough Light-Up Night.