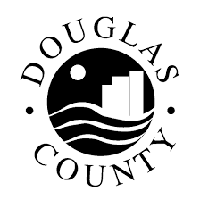 Property Tax Bills and Assessment Notices to be Mailed Friday for Douglas County | Local News
Alexandria, MN — Real estate values ​​in Douglas County are strong. "The continued demand for homes in the area and the cost of building materials have significantly affected market values," said Douglas County Assessor Stacy Honkomp. "Almost all cities and townships saw an increase in 2022 values ​​and increases of 15-25% were common."
Douglas County recorded 591 home sales last year, an increase of 5.35% over last year. Demand was particularly intense for the riverside plots. There were 169 lake sales with an average sale price of $477,723. Farmland values ​​have also increased, averaging around $100 per acre. There were 43 farmland sales in Douglas County from October 1, 2020 through September 30, 2021.
Douglas County will send approximately 30,000 property tax statements and assessment notices around March 25. The tax statement and assessment notice for each parcel will arrive together in one envelope again this year. The property tax statement details the owner's share of taxes payable in 2022 and is calculated using the 2021 assessed value and classification. The assessment notice informs the owner of the assessor's classification and the estimated market value for 2022 appraisal for taxes payable in 2023. "The appraiser's office wants to make sure everyone understands how the process works," Honkomp said. "Be sure to look at both statements and understand that value is only part of the equation."
The appraiser uses land and building schedules to appraise property consistently throughout the county and to be relatively close to sale prices. However, with different motivations for buyers and sellers, it is virtually impossible to value properties at their selling price. Douglas County uses a computerized mass appraisal system that takes into account each parcel's unique sales and property characteristics to arrive at a market value. Real estate sales are the primary guide to the county's mass appraisal system.
The assessed value of your property does not directly affect your property tax bill. It is used to calculate your share of local property tax for the year. The levy is the total property tax revenue required to fund budgets established by the county, city or township, and school district. Increasing or decreasing the market value of your property does not change the overall amount of property tax collected.
The Minnesota Department of Revenue (DOR) assigns a regional representative to each county who monitors each sale and compares sale prices with assessed values. If appraised values ​​are not within 10% of the median selling prices (mid-selling when ranked in order) in a jurisdiction, the DOR may order an adjustment for the entire jurisdiction.
If a property owner wishes to appeal their classification or value on the 2022 Assessment Notice (for taxes payable in 2023), they must follow the appeal process. These meetings will take place from April 12 to April 22 and appointments are mandatory. The assessment notice will include the specific date, time and location of the meeting in their city or township where the classification and value issues will be heard. City of Alexandria property owners should call 320-763-6678 to schedule an appointment. All other county property owners should contact the Assessor's Office at 320-762-3884 or email [email protected]. An appeal can only be made to the county board of appeals if the appeal has first been heard by the local city or township board of appeals.
It should be noted that these assemblies cannot decide on the taxes currently due. For those experiencing financial hardship, please visit the State of Minnesota website www.revenue.state.mn.us and type M1PR in the search field. It will connect you to a form that compares your income with your property taxes owed (on homestead) and you may be eligible for a partial property tax refund. Consult an accountant for more information. If you own and live in your home and don't get the homestead classification, contact the appraiser's office. All new farms will require an application.
First-half property tax payments are due May 15, with the exception of first-half mobile home tax payments which are due later this summer.
"Douglas County will once again offer a number of convenient ways to pay property taxes," Auditor/Treasurer Vicki Doehling said. "Residents who wish to pay in person should remember that our office has moved from the courthouse to the new administration building at 821 Cedar Street. There is a drop box in the parking lot in addition to one on the west side of the building for everyone's convenience.