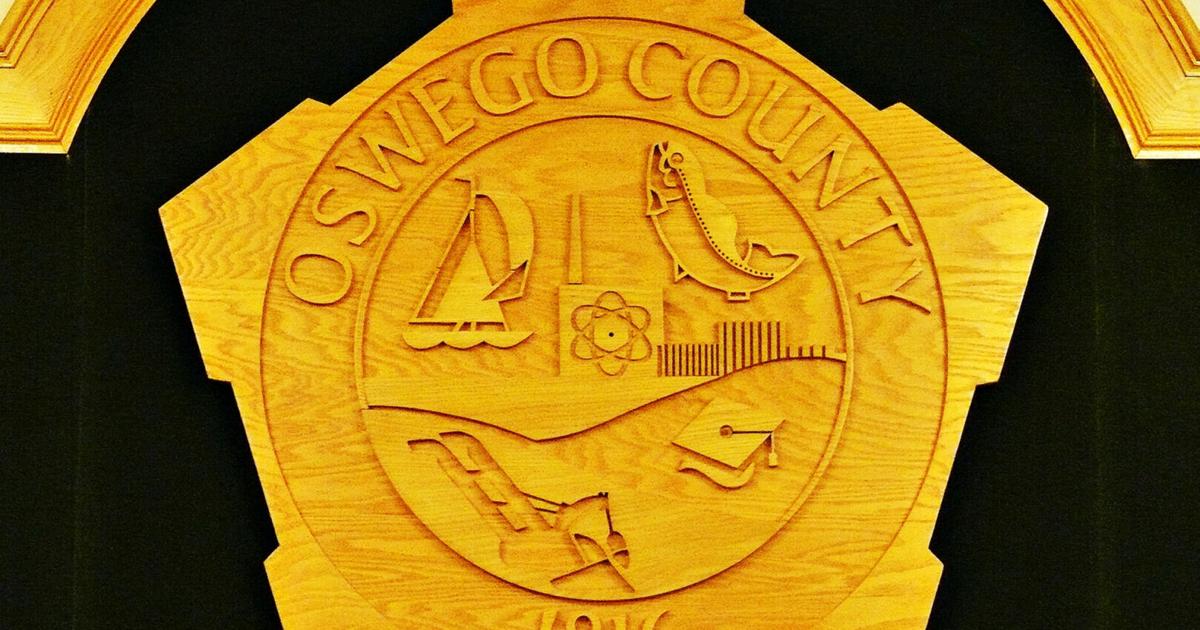 Oswego County Settles with Mexico, Considers Property Tax Exemption for Seniors, Allows More Money for Airport | Oswego County
OSWEGO COUNTY — Three issues of interest were raised during the March 10-16 meetings of the county legislature: a settlement between the county and Mexico City regarding a snow removal bill, a proposed property tax exemption by the county and more money for the county airport.
First, the rules. After years of litigation, the county and Mexico City have agreed to split the difference and settle a dispute centered on a belatedly submitted bill by Mexico to the county for snow removal that the county refused to pay. Mexico sued for $26,000. The county agreed to pay $13,000. According to the rules, neither party accepts blame. The resolution was introduced following an executive session on March 16 during which this issue was debated. In the final vote, four Republicans voted with two Democrats against the settlement, resulting in its passage by a vote of 15 in favor to six against.
Democratic lawmaker Frank Castiglia spoke on the opposition after the meeting. He thinks neglecting Mexico's late billing could set a precedent that will continue to cost the county in the future. In a separate interview, lawmaker Marie Schadt agreed.
"They're going to settle and give Mexico $13,000," Schadt said, "and we're just going to clear the lawsuit. I voted against it. Does this set a precedent for future mistakes? refer to it. Just one bad move after another.
Castiglia and Schadt said that was the prevailing view among the six lawmakers who voted against the settlement.
Mexico City supervisor Eric Behling is glad, however, that it's over.
"I'm glad to have it in the rearview mirror," he said in a recent interview. "Obviously we all want to get this over with and move on and work together to work together as soon as possible. I think that's a good thing.
"I wanted this to be settled out of court so both sides could walk away from it and get on with our citizens' business.
"It's a good day for Oswego County and a good day for both parties," Behling continued, "and we can put this behind us and move on, work on things that are more important. "We have roads and everything else to work on together, snow removal and maybe a little beautification in the area. We're all in the same boat. Don't dunk water in the boat."
The second resolution of interest is the proposed exemption from property tax for seniors. The county had a proposal which it adopted, only planning for a future public hearing at this time, while Frank Castiglia had another view which did not pass.
Fundamentally, Castiglia's proposal differs from the county's in the way the senior citizen discount is determined. The legislator's resolution provides for a sliding scale discount based on a senior's total annual income. Castiglia would prefer to see this reduction based on age.
While the county's property tax cut plan favors the poor, giving those with the lowest incomes the highest cut (50%), Castiglia says almost no one falls below the income cutoff which would allow them to be eligible for the highest reduction. Its plan, on the other hand, offers every elderly homeowner a discount, regardless of income, based solely on a sliding age scale. Older Senior Owners get a higher discount of up to 50%, while Young Seniors aged 65-69 get a 5% discount.
Castiglia also argues that fewer people are now retiring between the ages of 65 and 69 and are therefore largely ineligible because their earnings put them outside the reduction threshold under the county's proposal. And so, Castiglia argues that while the county plan may look good on paper, hardly anyone will be able to take advantage of it.
According to the county plan, the maximum someone can bring in from all sources, including all of their Social Security and pensions, is $37,400. At this level of income, the owner would be entitled to a 5% exemption on his property taxes. Those with incomes below $29,000 would qualify for a 50% exemption. Anyone in between would qualify for a sliding scale of exemptions ranging from 5% to 45% in 5% increments based on income decreasing in increments of around $1,000.
A person's income under the county plan would generally be higher than what is reported on their federal tax return as adjusted gross income, primarily due to the fact that, for the most part, the federal government only considers part of social security benefits as income. The county plan counts all of this as income. The only income exclusions allowed under the county plan would be unreimbursed medical expenses and veterans' disability payments under Title 38 of the U.S. Code.
Castiglia's plan would give people aged 65 to 69 a 5% exemption, those aged 70 to 74 a 10% exemption, those aged 75 to 79 a 20% exemption, those aged 80 to 85 years old a 25% exemption and those aged 85 and over a 50% exemption on their property taxes. All eligible age groups would receive their exemption, regardless of income.
Castiglia's proposed amendment to the county resolution was defeated, with all 21 Republicans present voting against.
Castiglia said he intended to recommend that Fulton Common Council pass local law in accordance with its age-based reduction in Fulton town property taxes.
The resolution passed at the March 16 meeting of the county legislature did not make law on the county plan. He only approved a public hearing to be held on the matter at 7 p.m. April 14 in the Oswego County Legislative Chambers on the fourth floor of the Legislative Office Building at 46 E. Bridge St. in Oswego. Because this tax exemption plan is being proposed as local law, it requires a public hearing to be held before a vote can be taken on the proposal.
And finally, the legislature approved an additional $60,000 for furnishings in the terminal building. Democrats Castiglia and Schadt vehemently oppose the spending.
"I just feel like they keep justifying this airport," Schadt said in a recent interview. "Oh my God. It's just the most wonderful thing that's cost the taxpayers a fortune. But they're afraid to raise the prices of their super cheap sheds because everyone would leave. So that's like an expensive boys club for 45 people or whatever. The big, almost million-dollar hangar that we bought, there's maybe a (plane) in it, a. They're going to spend 60,000 $ in this terminal in furniture? I mean beam chairs I can see, maybe a few desks, but $60,000? In these times? Let's go. That's terrible. We were gonna set the world on fire with This shed. It was going to be packed. Guess what? It's not. If it was a business, you'd be in bankruptcy court. But because it's the taxpayers' bottomless pit, we will continue to go to the well.
Schadt has for some time been critical of the amount of money that has been spent on an airport which she says has been over-hyped.
She doubts the airport's claim of a combined average total of 50 take-offs and landings per day at the airport. But because it's a towerless airport, the airport claims there's no way of knowing.
"Many times I've voted for runway repairs," she continued, "because I've done a lot of homework on the airport, and if you're vacuuming debris or bad pavement, you could create an air disaster. I didn't want the county to be liable for any gross negligence at any time because we're a self-insured county. And that scares me on a whole other level. But that said, I always tried to maintain it when i was on the infrastructure (board) while it was in use.But, i can't even sustain the work on the track or anything.It's not big enough to land a big jet. We never did anything with drones. There was going to be drone action. It's all just the next big, big huge idea that never happens. I was interested, I was like, could we have FedEx, could we have UPS, we're a short plane ride from Hancock, so this isn't e will never be a big, busy airport. It's an amateur airport. I'm just appalled that nothing is happening there. It's discouraging.
Castiglia's opposition to the airport, also longstanding, is somewhat different.
He denounces the super hangar the county bought for $1 million saying that the only plane in it belongs to the hangar's previous owner. It was built to hold five or six jets, Castiglia said, but now only houses one small plane.
He said one of the reasons given for the purchase was that pilots needed a place to put their plane in bad weather. "Well," Castiglia said, "in bad weather they don't fly here." We know a week or two weeks in advance what the weather will be like. The only reason they come here is to refuel.
Castiglia is not opposed to an airport per se. It's just opposite a county airport.
"I don't want the airport closed," Castiglia said, "I just don't want it to be run by the county."