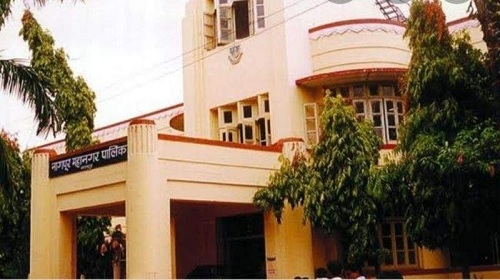 NMC to develop mobile app to boost property tax collection
Staff reporter
To boost property tax collection, Nagpur Municipal Corporation (NMC) is developing an application to bring access to tax database at fingertips for citizens as well as tax assessors. The property tax monitoring mobile app will be developed in the current fiscal year to leverage technology to expand the tax net. Explaining the rationale for the app, Radhakrishnan B, Administrator, NMC, said a targeted approach would ensure faster calculation and a digital database would help ensure better compliance.
Currently, the explosion of information technology has reduced everything to a convenient mobile phone and a dedicated property tax mobile application is a timely and necessary solution to boost tax collection. After Grant's withdrawal, NMC's most reliable source of income is now property tax. It represents 11.68% of total revenue, the most important income. Therefore, NMC bosses believe that citizens would have an easier time using the digital mode to pay their taxes on time.
Currently, another digital payment method is available, but it is cumbersome. Here, one needs to visit the NMC website, then click on the property tax and proceed with the transaction. The same however in case of application would facilitate the payment of tax. In addition, all the details required on the calculation of property tax, the distribution of the annual rental value, it forms the basis for arriving at the tax, could help provide a better overview to
taxpayers. Much more than that, NMC hopes to bring transparency to property tax collection and reduce the need for physical visits to civic body offices.
Still a number of taxpayers visit NMC Zonal offices in case the property tax notice looks suspicious. Many citizens also prefer to pay by cash check, which is time consuming. Therefore, the administrator, after talking with the officials of the civic body, felt that the mobile application was best suited for modern times.
From 2018-19 property tax collection increases with Rs. 216 crores in 2018-19 to the current projection of Rs. 310 crores for 2022-23, NMC hopes to get the amount due. In the year 2019-2020, the tax revenue was Rs 250 crores which increased to Rs. 286 crores in the next year-2020-21. Subsequently, in 2021-22, the City Commissioner had forecast revenue of Rs. 307 crore however, due to poor compliance and litigation, the actual revenue was lower than expected.
In addition, NMC has also reaped benefits from geo-enabled data collection as it has helped expand the network of taxable properties. Until a few years ago, only four to five lakh properties received an application for property tax. But even expanded to six lakh in the past two years. The GSI data collection refined 7.58 lakh of taxable properties as the number of open plots was also added. Now, NMC estimates adding 25,000 more properties that would allow it to broaden the scope of property tax and hope to secure additional revenue that would stimulate development activity in the city.
Moreover, updating property details online and submitting complaints are also handled in real time to improve tax collection. Any addition of carpeted surface due to redevelopment of older properties, change of use helps reassess the tax claim.
In addition, NMC has also stepped up its efforts to recover dues from defaulters and is now seizing properties. Particularly open plots on which citizens have not paid dues for a long time are auctioned off to recover the dues. Three convocations are sent to the owners to clear the royalties otherwise the plots are put up for auction.