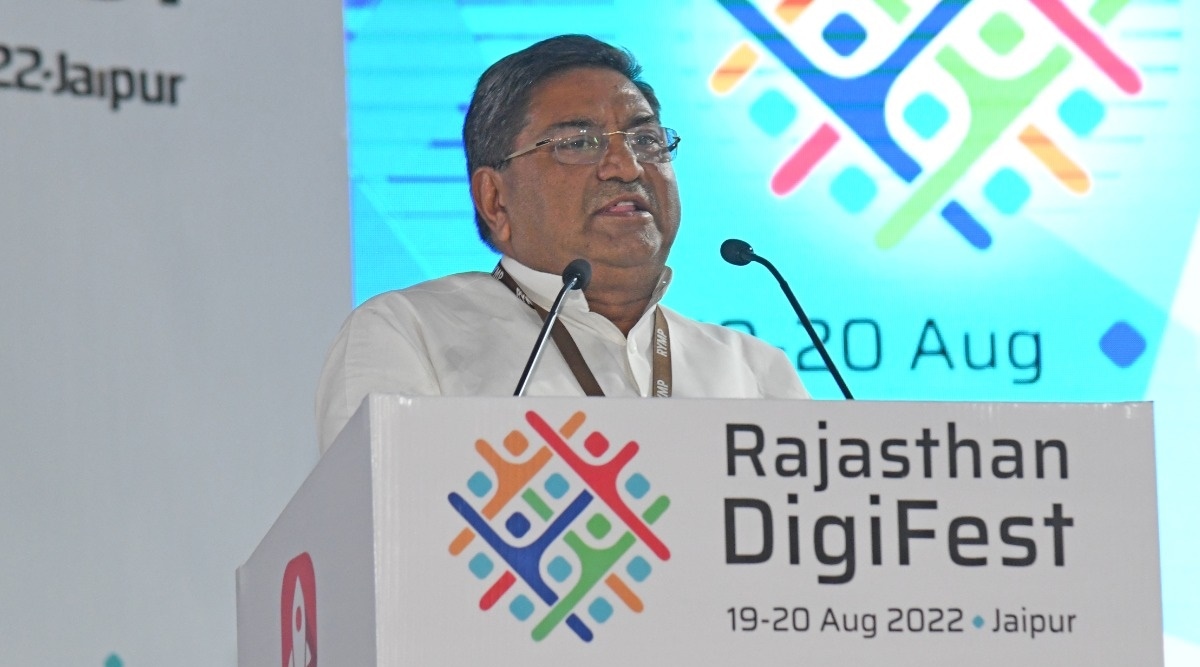 Income Tax Department raids several locations linked to Rajasthan Minister Rajendra Yadav
On Wednesday, Income Tax (IT) officials carried out search operations at several locations linked to Rajasthan's Home Affairs Minister, Rajendra Yadav, who said: "It appears that (the search ) is done maliciously".
Searches were carried out at more than half a dozen properties linked to Yadav and his family, including his son Madhur Yadav, in Jaipur, Kotputli, Gurgaon and Uttarakhand.
The residences and business establishments of some other people in Rajasthan were also raided by the IT department.
Yadav, who also holds independent MoS charge for higher education; planning (manpower); State Automobile Garage; and Language and Library, told The Indian Express that his family had been involved in business for over 70 years: "I have been in business since before I entered politics…. Ours is a limited liability company… if there are money laundering allegations, then check those companies; we will answer.
"If a property was bought, then we paid for it, does the register. We have nothing in Benami – our farmland, our factory, our houses, it's all written down.
While the computer searches are linked to an alleged midday meal scam, Yadav said he knows nothing about it. "We have packing works in Kotputli (Jaipur district); a flour mill in Uttarakhand. We don't have a direct supply for lunch or anything else. But if someone makes that connection, we can't help it," he said.
Yadav, an MP from Kotputli, said his family has run a factory – Rajasthan Flexible Packaging Limited – for 12 to 13 years in Kotputli. It manufactures bags used for cement, fertilizer, atta, animal feed, etc. and employs between 600 and 700 people. "It's very systematic work and (the product) is also exported. If there are irregularities in the midday meal (diet), then file an FIR. We have nothing to hide," he said.
In Gurgaon, the Yadav family owns an apartment, which is currently rented, while in Udham Singh Nagar, Uttarakhand, they have a flour mill and a house, which were raided.
Speaking to the media at his home later that evening, Yadav said, "I am loyal to the Chief Minister and the Congress Party…you can never accuse my family of taking the wrong path. Running a business is my right, and that of my children.
He said IT officials did not inform him of the reason for the search operation. "Let them search; we have no objections. If we run a business and the government thinks we are wrong, then they can investigate," he said.
Stating that there is nothing illegal in his business, Yadav said: "We are with the truth, but if someone does [raids] with bad intentions, then we are ready to fight too.