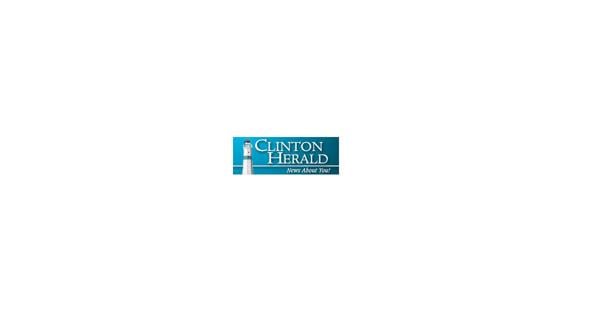 DeWitt's property tax remains stable | News
DEWITT — DeWitt taxpayers will see no change in property tax levy rates for the 2022-23 fiscal year.
The board is expected to approve a tax levy rate of $14.26 per $1,000 of assessed valuation beginning July 1. A public hearing on the levy is scheduled for the February 21 council meeting. A hearing for the city's budget, as well as the approval vote, will take place on March 7.
At its regular meeting last week, the DeWitt City Council also made progress on the logistics of the First Street reconstruction project.
A public hearing on the project specifications will take place on February 21 and bids will open on February 28. The board plans to award the bids at its March 7 meeting.
The estimated $2.25 million project includes reconstruction of the 800 block of First Street and stormwater improvements on 11th and 13th Avenues.
City Administrator Steve Lindner said the city has also split the project into alternative bids.
"We split it into several pieces to hopefully get better deals" by giving some contractors the chance to bid on parts, he said.
Public and private construction projects have been feeling the pinch of rising costs since the start of the pandemic due to shortages and rising prices for materials and labor.
In other cases counsel:
• Hold public hearings on proposals to enter into general obligation loan agreements. It is estimated that DeWitt will enter into GO loan agreements of up to $6.5 million for multiple projects and the refinancing of a 2017 GO bond.
As part of this process, the city was notified by Moody's Investor Service that it had maintained its A1 credit rating for its general obligation debt.
The memo "complements the work done by the board and Deanna (Rekemeyer, CFO) which puts us in a good financial position," Lindner said.
The board will open bids at its next meeting on February 21.
"Conditions look good for us to be able to sell bonds at good rates," he said.
• Approval of a $60,000 grant agreement with the Eastern Iowa Regional Housing Trust Fund. The agreement is for six projects over two years under the DeWitt Low- and Moderate-Income Housing Rehabilitation Program. The application requires a match of $60,000 from the city.
"It's a good deal," Lindner told the board. "I'm on this (trust fund) board and we get a lot of money from the state. This is a big project. What you may not know is that other small towns in the area have taken over our program and are applying to the trust fund to fund their own IMT housing projects. It's pretty cool. That is exactly what this money is for.
Since DeWitt began helping with housing rehabilitation 25 years ago, more than $3 million has been reinvested into the city's housing stock.
• Approved Nick Borman and Heather Dingbaum to fill two vacancies on the Library Board to replace Mary Froeschle and Sara Lindner respectively. Froeschle's term expires Dec. 31, 2025, and Lindner's expires Dec. 31, 2023. The board also approved Rick Lincoln to replace a vacancy created by Carol Dunkin on the Civil Service Committee. Dunkin's term ends April 1, 2024.
• Approval of the addition of the first Saber Highlands Addition Subdivision within the City's Urban Renewal Area. The 21-lot subdivision is located on East 11th Street, north of Central DeWitt Schools.
Nancy Mayfield is an editor of the DeWitt Observer.