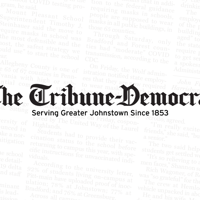 County to Collect Johnstown School and City Property Taxes | News
EBENSBURG, Pa. — When ratepayers in the City of Johnstown and the Greater Johnstown School District receive their property tax bills this year, they can pay them locally in an effort to improve their experience.
According to Cambria County Treasurer Lisa Kozorosky, her office will begin collecting property taxes for the city and school district this year.
"We've had a lot of complaints from townspeople because Berkheimer is located in Lehigh Valley, a two-hour drive away," she said.
Kozorosky said his office saw many customers who were having difficulty paying one or both taxes and asked his office for help, but his office was unable to fully assist him. because they did not collect the taxes.
Berkheimer Tax Innovations Inc. will still collect local taxes for the city and district. The county will collect only the real estate portion of the taxes.
She then approached the tax collection commissioners for the city as well as the school district to see if they would be interested in having the county collect their taxes.
In August, commissioners approved a deal in which the city will pay the county $3.16 per package for the first 2,500 packages and $1.39 for collection on each package after.
In January, the commissioners approved an agreement with the school district in which they will collect at a rate of $2.50 per package.
"The real benefit to the taxpayer is that it will be local, so they can call the county tax office if they have a question, or they can even run to the county tax office with questions that they have. So it's pretty good that it's local for that," said Bob Ritter, CFO of the City of Johnstown.
Samantha Williams, business manager for the Greater Johnstown School District, said she sees two benefits in the partnership – "the location, much closer both for taxpayers who like to go in person to pay taxes and also for taxpayers who have questions" and the possibility of keeping local services.
"We keep the service in our own county, employing local people," she said.
Anyone with questions regarding their property taxes can call 814-472-1643.
Katie Smolen is a reporter for the Tribune-Democrat. Follow her on Twitter @KSmolen1230.