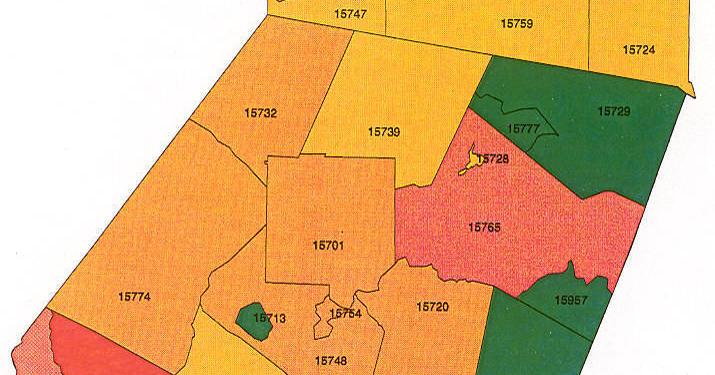 Commissioners Discuss Property Taxes and Name Stakeholders | Local News
Don't pay the penalty on your Indiana County property tax.
It was a reminder that the Indiana County Board of Commissioners felt compelled to make at Wednesday's meeting.
It reiterates a resolution council approved Jan. 27, which "determined that it is in the best interests of the county, its residents and ratepayers that the county provide relief to those who pay county property taxes on the taxable value of real estate. located in the department.
Usually a late payment penalty, usually 10%, is added to the face value of tax bills after the deadline, usually July 1.
This year, out of concern for the effects of the COVID-19 pandemic, there will be no such county property tax late penalty.
It was one of many actions on Wednesday.
Another was the nomination of 16 stakeholders, representing municipal and county governments, garbage and recycling collectors, and other interested agencies, to an Indiana County Solid Waste Advisory Committee.
Their purpose will be to draw up a new ten-year plan, replacing the one drawn up in 2012.
Members include Indiana County Solid Waste Authority Chairman Dr. Thomas Falcone, Vice Chairman Kenneth Brown, Secretary B. Edward Smith, Treasurer C. Michael Foote, Board Members Sonya Schrenkel, Samuel Arone and John Somonick, and Executive Director Timothy Long.
Falcone, Brown, Smith, Arone, Somonick and Long are reappointed, as are Indiana County Office of Planning and Development Director Byron Stauffer Jr. and White Township Supervisor Gail McCauley.
Long is also the county's recycling coordinator, while Foote is the Indiana Borough Manager and Schrenkel Clymer Borough Manager. Foote and Schrenkel are among the eight new members named to this panel, as is Blairsville Borough and Municipal Authority Manager Michael Baker.
Also named were Ryan Czarnota, district manager for disposal in the capital market area for Waste Management Inc.; Laurence Miller, director of facilities maintenance and operations at Indiana University in Pennsylvania; Donald Lancaster, a member of the Indiana County League of Women Voters and an Indiana Borough Councilman; Christopher Sadler, President and CEO of Integral Scrap & Recycling Inc.; and Mark Hilliard, president of the Indiana County Chamber of Commerce.
Also on Wednesday, the council tabled bids for the voting booths until its August 25 meeting.
And one of those who tuned into the online meeting wanted the board to recognize one of his own.
During citizen feedback at the start of the meeting, resident Lynne Alvine wanted the board to note the award given by the Association of County Commissioners to Pennsylvania County Commissioner Sherene Hess.
At the recent CCSI Conference in Hershey, Association President and Butler County Commissioner Kevin Boozel presented the President's Award to Hess for her work as Chair of CCSI's Electoral Reform Policy Committee. .
CCSI urged the General Assembly to allow counties more time to pre-exceed mail-in ballots and extend the deadline for mail-in ballot applications to 15 days before an election in conjunction with the deadline voter registration.
Hess said in January that these priorities "could alone solve a significant portion of the challenges counties face in 2020."
She and Boozel also told lawmakers that counties across the state are seeking meaningful reforms that can address other issues that arose in the 2020 election.
She told her colleagues that the award was a surprise and a great honour.