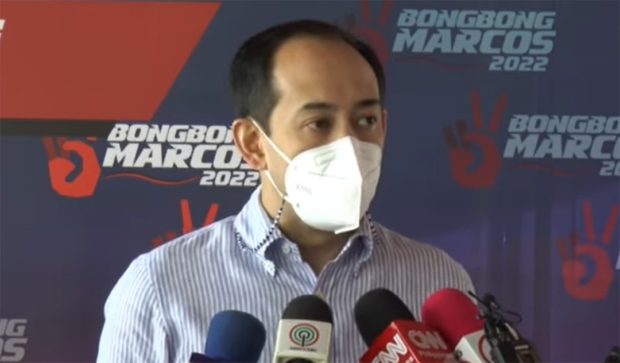 Bongbong Marcos spox on unpaid property taxes: It's all about politics
MANILA, Philippines — The Marcos family estate tax liability issue is simply being used to score political points for the upcoming election against presidential candidate and former senator Ferdinand "Bongbong" Marcos Jr., his spokesperson said Saturday. word.
As a reminder, it was the camp of the mayor of Manila, Isko Moreno, who revealed that the Marcos had not yet paid 203 billion pesos in property taxes.
Moreno is running for president under the Aksyon Demokratiko party.
Moreno is now joined by other presidential candidates in urging the Marcos family to settle their tax bill.
"It is no coincidence that the rivals of presidential frontrunner Bongbong Marcos are raising this issue in unison a few weeks before the election; Unfortunately, this is all about politics," Marcos Jr. spokesman Vic Rodriguez said in a statement.
Rodriguez also reiterated the claim that the tax case "has reached finality when the truth of the case is that it is still pending in court and ownership of the disputed properties has not yet been settled".
"That being so, the fair and equitable tax base to be used in the calculation of inheritance tax cannot yet be definitively established," Rodriguez added.
The Presidential Commission on Good Government (PCGG), however, stated that the Bureau of Internal Revenue (BIR) "already executed its final assessment" on the affected properties as early as 1993 and that "as early as 1997 the judgment on the case tax had become final and enforceable.
BIR Commissioner Caesar Dulay confirmed that he sent a written request to the Marcos heirs in December 2021 regarding their unpaid tax debt.
/MUF
Subscribe to our daily newsletter
Read more
Subscribe to INQUIRER PLUS to access The Philippine Daily Inquirer and over 70 titles, share up to 5 gadgets, listen to the news, download as early as 4am and share articles on social media. Call 896 6000.
For comments, complaints or inquiries, contact us.