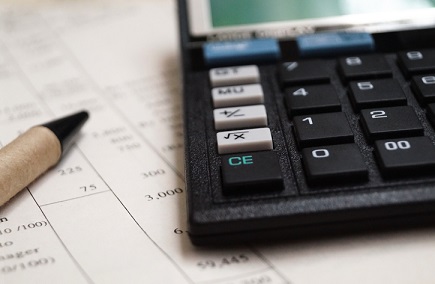 Biden administration plans 43.4% capital gains tax rate
As the news broke, the Dow Jones changed direction and fell sharply.
Stocks are stretching down; Dow Jones Falls 1% or Nearly 350 Points After Reports Biden to Offer to Raise Capital Gains Tax for Rich https://t.co/G2vjJUIJ82 pic.twitter.com/mLC038l9R9

– CNBC now (@CNBCnow) April 22, 2021
The new plan would overturn a long-standing tax strategy that rewarded investors – capital returns could now be higher than personal income taxes.
The White House is expected to release more details next week in connection with tax increases intended to fund Biden's "American Family Plan."
Neither the White House nor the Treasury Department gave details, so it's unclear what ripple effects this plan would have on anyone selling the family insurance business.
White House press secretary Jen Psaki said: "His point is that he [infrastructure and childcare investment] may be on the backs of the wealthiest Americans who can afford it, and the corporations and businesses that can afford it. And his point of view, and that of our economic team, is that it will not have a negative impact. "
In many countries there is an incentive for investors to invest in real estate – this plan could have the opposite effect – which could also be a deliberate move to reduce the heat in the housing market.
The "America's Family Plan" is expected to cost around $ 1,000 billion, and it follows the $ 2,250 billion "American Plan for Jobs" and the $ 1,900 billion Coronavirus Relief Bill. dollars which was passed last month.
Urban-Brookings Center for Fiscal Policy estimates put the amount that would be collected at $ 370 billion over ten years.
The tax hike would apply to U.S. taxpayers who earn more than a million dollars a year – and in some states like California, that could mean paying more than half of your income in taxes.
A 43.4% capital gains tax could kill the goose that lays the golden eggs that is America / Silicon Valley. People need an incentive to build for the long haul #startups valuable. In California, this would represent a tax burden of 56.4%. > 50% Kills job creation.

– Tim Draper (@TimDraper) April 22, 2021
Current long-term CGT rates (over one year) are as follows: income up to $ 40,000 (0%), income $ 40,000 to $ 441,450 (15%) and income over $ 441,451 (20%).