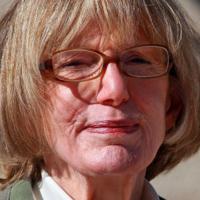 Barron: Lawmakers move on property tax relief | Columns
CHEYENNE — You can't accuse the Wyoming Legislature of being deaf to residents' complaints about rising property taxes.
For most lawmakers, including Sen. Bill Landen, a Casper Republican, that's the biggest concern heard from their constituents. It's a statewide problem.
The legislature was listening. Therefore, property tax relief is the top priority of the Interim Revenue Joint Committee.
The committee formed a property tax task force to begin the super hot project.
Sen. Cale Case, R-Lander and Rep. Steve Harshman, R-Casper serve as co-chairs. The other members are Senators Tom James, R-Green River, and Stephan Pappas, R-Cheyenne, and Representatives Chuck Gray, R-Casper; Bill Henderson, R-Cheyenne; Pat Sweeney, R-Casper and Mike Yin, D-Jackson.
The first meeting is scheduled for Monday at 9:30 a.m. at the Thyra Thomson State Office Building in Casper. It will be held online via Zoom and in person in Casper and Cheyenne.
Lawmakers and state executive officials have tried for years to find a property tax relief program for residents with low and fixed incomes.
They keep running into that pesky part of the Wyoming Constitution that requires all taxes to be equal and uniform within each class of property. Wyoming has three categories of property – mineral, commercial and industrial and all other property, real and personal.
Residential property is included in the third class. The Legislature set the percentage value of residential properties at 9.5%.
This means that the taxable value is 9.5% of the market value according to the law. This number is multiplied by the mill's current levy to calculate the tax due.
When the demand for housing exceeds the supply, the price increases. This is what has happened in Wyoming for the past few years.
In Cheyenne, it is becoming increasingly difficult to find a home under $300,000.
I live in one that is in high demand. This is a 1952 model, modest two-bedroom custom-built in an older Cheyenne neighborhood near downtown.
I receive an average of one postcard per week from various real estate agents who want to buy my house. There's also a local TV ad featuring a man who also wants to buy houses – any house – "as is", which means you, the owner, can step aside and leave the mess at home. someone else to clean it up.
So while the legislature did not change the assessment percentage. the market value exploded.
Over the years, the Legislature has passed a number of property tax relief bills to establish programs for those on low or fixed incomes, the hardest hit by rising water. tax on their property.
These programs have been severely limited due to constitutional restriction.
The lawmakers who worked the hardest for these relief programs were from Jackson in Teton County. They represented older residents who had lived in Jackson for years in the same home only to see values ​​soar so high they struggled to pay their property tax bills.
In the past, officials have tried to push through a bill to change the constitution, a move that requires a popular vote.
In 2008, Governor Dave Freudenthal proposed a model bill for this purpose. His main sponsor was Rep. Colin Simpson, R-Cody. The bill would have – with voter approval – created a fourth property category just for residential properties.
The proposal, which would have solved the constitutional problem, could not even be presented to the House.
In the recent session, a bill sponsored by Senate Speaker Don Dockstader R-Afton fared better, but not well enough. He would have added a provision in the constitution to allow property tax exemptions if needed to help the elderly and infirm.
It swept through the Senate with a single no vote, from Sen. Brian Boner, R-Douglas.
The bill reached the House's general record for debate, but not until the last day of the budget session, too late for a last-minute vote.
I am sure that the task force will reconsider this bill as well as all the other possibilities.
It is difficult to discern where the opposition is coming from and why, or if there really is any.
Joan Barron is a former Capitol Bureau reporter. Contact her at 307-632-2534 or [email protected]