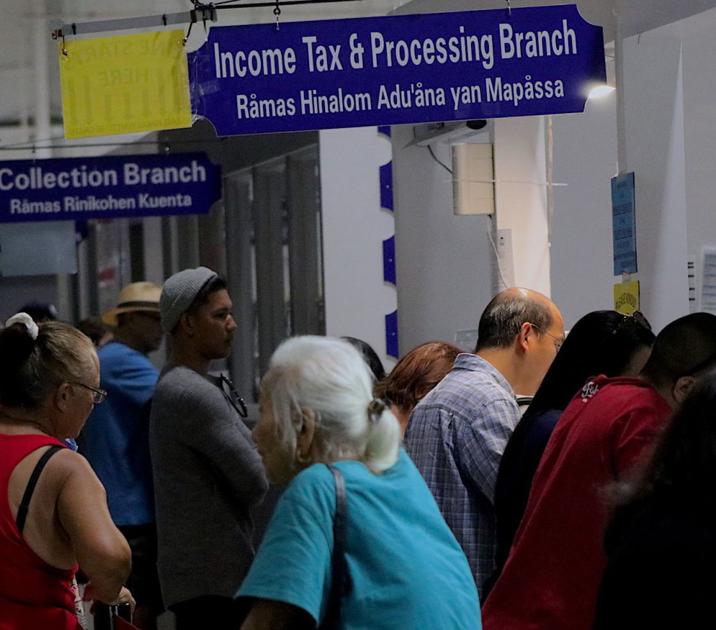 $ 40 million in uncollected, abandoned property taxes | Guam News
Draft audit report shows $ 40.8 million in property taxes was considered "lost income" because the government of Guam failed to collect overdue taxes and decided to forgo collection half of the amount.
The draft audit report, dated earlier this month, which becomes final when the Department of Revenue and Taxation has submitted its response, shows that $ 40.8 million in property taxes were considered " lost income ".
Of this amount, $ 19.5 million in property taxes were not collected over four years, until the 2016 tax year.
And for the top 50 delinquent taxpayers alone, unpaid property taxes stood at $ 6.7 million, according to the draft audit report. Some of these taxpayers are systematically late in paying property taxes, but there have been no significant collection efforts because the ministry does not have collection staff, the audit project says.
The audit also shows that there are "John Doe" properties in Guam, which means Rev and Tax doesn't even know who owns certain parcels, so the department doesn't know where to send the invoice for. tax.
"Without knowing the names of the owners, (Rev and Tax) is not able to collect taxes on these properties", indicates the audit project.
The audit also found that some condominium owners were not taxed at all because government agencies did not share information while the condominiums were being developed and completed.
A slew of property tax exemptions – for primary owners, seniors, religious entities, and farms – and tax breaks also led the local government to decide to waive $ 21.3 million in taxes land tenure during the same audited four-year period.
The governor's office announced on Monday the creation of a "tax strike team". The team, which will be chaired by the Deputy Director of the Ministry of Administration, Vince Arriola, will focus on identifying weak spots in revenue collection and putting in place systems that will speed up collections, said the 'administration.
"I have tasked the team to identify potential leak areas and put in place systems that will prevent this, while speeding up collections," Gov. Eddie Calvo said.
The team was tasked with examining major sources of revenue such as user tax, tobacco tax, accommodation tax, and property tax.
In response to the tax strike team's announcement, gubernatorial candidate Lou Leon Guerrero's campaign released a statement saying the administration is "finally doing what it should have done in the past seven years. ".
"Problem is, he only got half the answer and it's seven years too late," Leon Guerrero's campaign chairman Francis Santos said, referring to the lieutenant governor Ray Tenorio, also candidate for governor.